Movie/tv News
Sister Wives: How Meri Brown Feels About Reopening Her Bed & Breakfast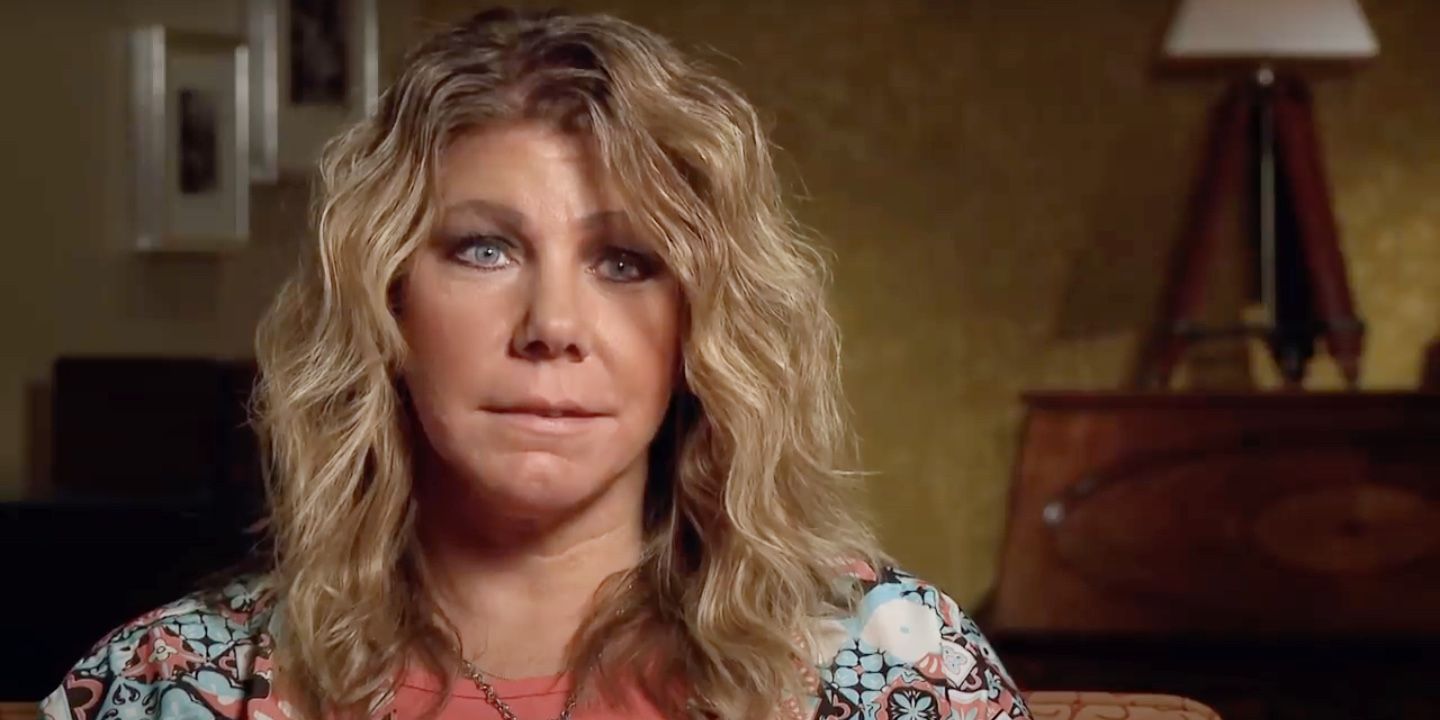 Meri's bed and breakfast is a dream come true for her, but her mother's passing has made reopening a bittersweet thing. Here's what she said.
Meri Brown from TLC's Sister Wives has had a particularly tough time over the last few seasons and we're here to share her thoughts about reopening her bed and breakfast. Her relationship with Kody has all but disappeared and she has become isolated from the other wives. She had to evacuate her home during a wildfire and had to close her bed and breakfast temporarily during the lockdown. Then, her mother passed away unexpectedly, which led Meri to close the bed and breakfast again while she took time to mourn. Now that she is reopening the B&B, she is sharing her thoughts on Instagram.
While Meri was the first to obviously be openly unhappy in her polygamous marriage, the other wives have begun to appear more and more unhappy as well. No matter how often Kody says he is trying to give his wives what they need, what all of them seem to need is a full-time husband, rather than the part-time one that they have to share. They would all be happier single and fans are waiting to see which one of the wives figures that out first.
Continue scrolling to keep reading
Click the button below to start this article in quick view.
Related: Sister Wives: Why The Browns Just Can't Overcome Their Jealousy
Opening up in a long @therealmeribrown Instagram post, Meri said, "After being closed for two months since the passing of my sweet mom, today we welcome our first guests to the B&B and are back open for business. As I've spent the last couple weeks getting the house ready, I've smiled, I've cried, I've come across things I need to tell her." She went on share how she misses everyday interactions with her mother, and her feelings are very relatable.
Meri admitted she was nervous to continue on with the bed and breakfast without the help of her mother, but also said, "Yet, I'm excited to once again share the history and beauty of this home and the spirit within it's walls." She gave a shoutout to various employees, family members, and friends who help her. Kody and Meri are open about their distance from each other, so it isn't a surprise that Kody was absent from the list of people who help Meri. She ended her list with, "And Mom. I know she's still hanging around, giving me strength, guidance, and courage. I'm so grateful for that."
Based on the post, it sounds like Meri is in a good place despite her recent pain. While she's essentially alone in her marriage, she has found family elsewhere. She concluded her post by saying, "I want to be independent and strong, I don't always feel like I am. I have my people to lean on, and lean on them I do!" Fans left comments full of love and support for Meri, though they had less than encouraging things to say about Kody. In light of all the things viewers have seen Kody do on Sister Wives, it's no surprise that many people aren't his fan.
Next: Sister Wives: How The Wives Have Benefited From Being With Kody
Source: Meri Brown/Instagram
90 Day Fiance: Julia Appears Unrecognizable With a Bold New Look
About The Author
Share this news on your Fb,Twitter and Whatsapp